Our clinicians regularly speak to groups and organizations and offer webinars and other special events, including group therapy and executive function skills camps. We are also proud to share this collection of online resources and books that we frequently recommend to individuals, parents, and families. If there is a particular resource you are looking for but do not see referenced, please contact our office and we would be glad to offer recommendations.
2023 Mending Minds 5k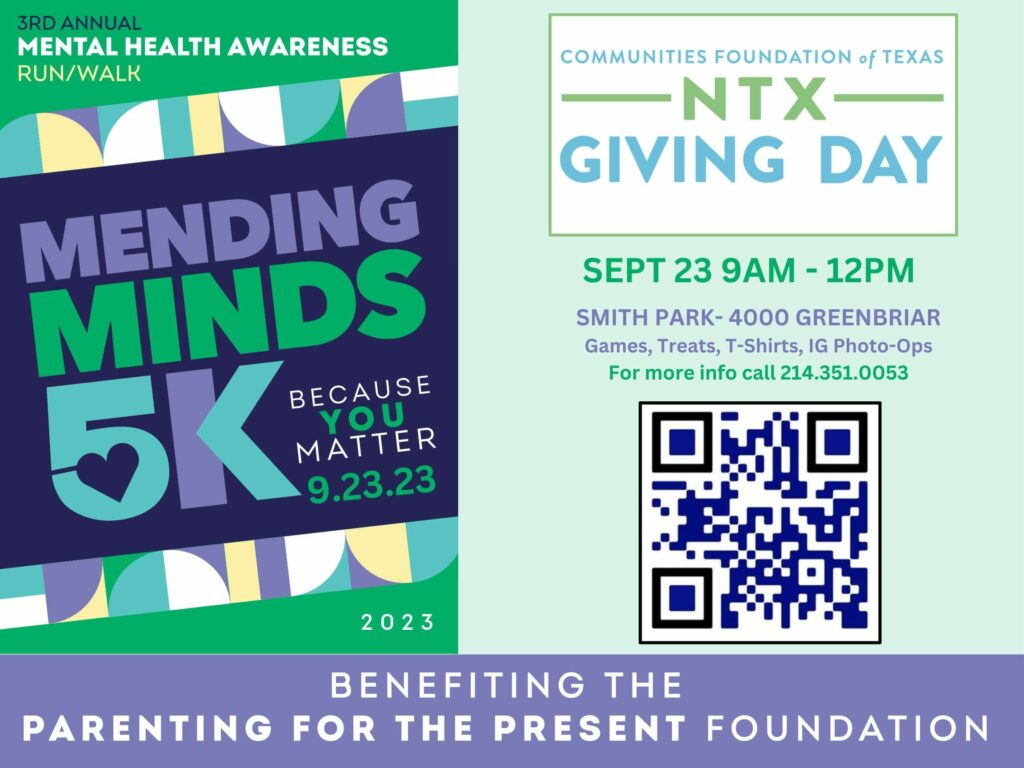 It's time for our annual run/walk toward mental health awareness, benefiting the Parenting for the Present Foundation. Click the banner for more details, to register, or donate!
The rhythm of our lives has been disrupted in ways we likely never thought possible. This time is stressful, and it's important that we share resources and work together to support one another as we're able. We will continue to thoughtfully update this page with helpful resources.
Adults and children can maintain some balance by:
Keeping consistent sleep schedules
Getting regular aerobic exercise
Planning for the day and following consistent schedules
Maintaining meaningful relationships with family and friends through FaceTime, Skype, etc.
Identifying and naming emotions in order to tame them
Using play to alleviate stress
Practicing meditation, breathing, or quiet time
COVID-19 Resources
Webinar with Dr. Housson: Discussion of the tools parents can put in place to make sure children get the most out of their distance education, how to identify depression and anxiety in adolescents and teens, and other resources.
ADDitudemag.com: A resource for families and adults living with ADHD and related conditions and the professionals who work with them. There is an abundance of material related to coping with COVID-19 throughout the site.

At-Home Learning Toolkit by KERA: With schools being closed keeping kids educated and engaged requires special resources. These tools and materials have been specially curated for parents and caregivers with school-aged children at home, as well as for educators who are teaching remotely.
CDC: Coping with COVID-19.
Children's Health/Medical Center: Resources for Parents.
Child Mind Institute: Excellent clinical and supportive resources for parents.
Stay Home Take Care: Activities, recommendations, and ideas to help you stay in and take care of yourself and others.
Safety at Home: We recognize that home may not be a safe place for everyone in our community, especially during this unprecedented time. If you or someone you know is unsafe at home, we encourage you to visit these websites: Genesis Women's Shelter & Support and the National Domestic Violence Hotline.
Resources for Parents
Parenting for the Present:

A parenting education initiative designed to connect the minds, bodies, and spirits of our families. Doctors Matthew Housson, Early Denison, and Andy Stoker, through their podcast and events, share their conversations and connect with other experts in their fields to help you engage your kids, enhance your parenting strategies, and have fun with your family.
Helping your Anxious Child: A Step-by-Step Guide for Parents, Second Edition by Ronald Rapee & Ann Wignall & Susan Spence & Heidi Lyneham & Vanessa Cobham (2008)
No-Drama Discipline: The Whole-Brain Way to Calm the Chaos and Nurture Your Child's Developing Mind by Daniel J. Siegel, M.D, and Tina Payne Bryson, Ph.D. (2014)
Permission to Feel: Unlocking the Power of Emotions to Help Our Kids, Ourselves, and Our Society Thrive by Marc Brackett, Ph.D. (2019)
The Whole Brain Child: 12 Revolutionary Strategies to Nurture Your Child's Developing Mind by Daniel J. Siegel, M.D, and Tina Payne Bryson, Ph.D. (2012)
A New Understanding of ADHD in Children & Adults by Thomas E. Brown, PhD (2013)
ADHD Achieving Success in School and in Life by B.P. Guyer (2000)
Childmind.org: a comprehensive website providing parents with information on diagnostics, treatment, and general information on a variety of disorders.
Driven to Distraction by Edward Hallowell & John Ratey (1995)
Dyslexia.yale.edu: The Yale Center for Dyslexia and Creativity is a research center dedicated to the understanding of the complexities of and treatment for dyslexia.
Dyslexiaida.org: The International Dyslexia Association provides information on current research of dyslexia, as well as, guidance for supporting families with a child diagnosed with dyslexia.
Executive Function in the Classroom by Christopher Kaufman (2010)
Harvard University's Center on the Developing Child
Late, Lost, and Unprepared: A Parents' Guide to Helping Children with Executive Functioning by Joyce Cooper-Kahn and Laurie Dietzel (2008)
Maybe You Know My Kid: A Parents' Guide to Identifying, Understanding, and Helping Your Child with ADHD by Mary Cahill Fowler (1998)
NCLD.org: The National Center for Learning Disabilities is dedicated to improving the lives of children and adults with learning disabilities through research and support.
Smart but Scattered: The Revolutionary "Executive Skills" Approach to Helping Kids Reach Their Potential by Drs. Peg Dawson and Richard Guare (2009)
Smart but Stuck: Emotions in Teens & Adults with ADHD by Thomas E. Brown, PhD (2014)
Succeeding in College with ADHD: Issues & Strategies for Students, Counselors, and Educators by J.S. Bramer (1996)
Taking Charge of ADHD: The Complete Authoritative Guide for Parents by Russell Barkley (2000)
Understood.org: Provides information to families regarding the variety of challenges impacting academic skills (reading, writing, and math).
Resources for Children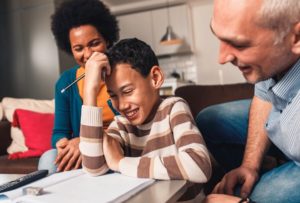 The ADHD Workbook for Kids: Helping Children Gain Self-Confidence, Social Skills, and Self-Control (Instant Help Book for Parents & Kids) by Lawrence Shapiro, PhD (2010)
Learning to Slow Down & Pay Attention: A book for Kids about ADD (3rd ed) by Kathleen Nadeau, PhD & Ellen Dixon, PhD (2004)
The Survival Guide for Kids with ADD or ADHD by John Taylor, PhD (2006)
Whole Body Listening Larry at Home by Kristen Wilson & Elizabeth Sautter (2011)
Whole Body Listening Larry at School by Kristen Wilson & Elizabeth Sautter (2011)
Autism Resources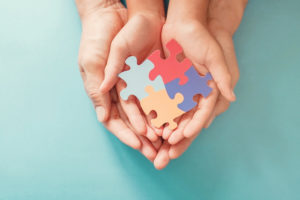 AANE: The Asperger/Autism Network website is devoted to high functioning individuals on the Autism Spectrum, offering resources and tools for those individuals who are school aged.
Asperger's Rules!: How to Make Sense of School and Friends by Blythe Grossberg, PsyD (2012)
Autism: What Does It Mean to Me?: A Workbook Explaining Self Awareness and Life Lessons to the Child or Youth with High Functioning Autism or Asperger's by Catherine Faherty (2014)
Autism.com: The Autism Research Institute focuses on researching causes of autism, as well as developing effective treatment and intervention.
AutismHwy.com: An informative and fun website developed by a mother of a child diagnosed with Autism that includes games for children to enjoy.
AutismSociety.org: Provides updates on the latest news and research on Autism Spectrum Disorders.
AutismSpeaks.org: A leading autism awareness and advocacy organization providing resources for families and individuals diagnosed with Autism Spectrum Disorders. AutismSpeaks.org also offers helpful apps to support your child, including games and social skills.
AutismWeb 2: A website operated by parents of children diagnosed with Autism Spectrum Disorder. Autismweb2.com allows parents to share stories, give updates on progress, and share recipes for picky eaters. It also provides insight from a parent perspective on various behavioral and teaching methods.
Designing a Home Playroom for Children with Autism: Helpful information and tips on how to design an ideal play space in your home for children with autism.
DisabilityScoop.com: An online resource providing recent updates on Autism Spectrum Disorder, as well as, other developmental disabilities from leading experts.
I am Special: Introducing Children and Young People to their Autistic Spectrum Disorder by Peter Vermeulen (2005)
The Survival Guide for Kids with Autism Spectrum Disorders (And Their Parents) by Elizabeth Verdick & Elizabeth Reeve, M.D. (2012)
Clinicians at The Housson Center regularly speak to groups and organizations on a variety of topics related to mental wellness, parenting, educational issues, healthy technology use, and social emotional health. Please contact our office if you would like a Center clinician to speak to your group.