Assessments at The Housson Center are conducted in a multidisciplinary manner and include collaboration among our psychologists, counselors, and diagnosticians. With an assessment an individual's unique pattern of strengths and weaknesses, we are able to make recommendations tailored to your specific needs.
We offer the following types of evaluations:
ADHD Evaluation
Autism Spectrum Disorder Evaluation
Early Childhood/School Readiness Evaluation
Psychoeducational Evaluation
Psychological Evaluation
Speech-Language Evaluation
Vocational Evaluation
We focus on the comprehensive assessment of the following conditions:
Anxiety & Mood Disorders
Attention-Deficit/Hyperactivity Disorder (ADHD)
Autism Spectrum Disorder
Behavioral Difficulties (Disruptive, Impulse-Control, Oppositional, Conduct Disorder)
Social difficulties
Communication Disorders (Expressive, Receptive, Social Communication, Written Expression Disorder, and Articulation and Phonological Disorders)
Dysgraphia (Handwriting/Fine Motor Difficulties)
Dyslexia
Mathematics Disorder
If you are interested in having an assessment conducted by The Housson Center, please contact our office.
Prior to Evaluation
All diagnostic services begin with an intake interview which is scheduled through our office.
Once scheduled:
Complete patient paperwork through the Simple Practice patient portal before the intake interview.
Send any previous psychological evaluations, standardized test scores, report cards, individualized education plans, divorce decrees, and other pertinent documents regarding your or your child's functioning to our office.
Parents, teachers, and other relevant parties must complete relevant rating scales regarding the individual's functioning. You will receive the appropriate forms during the intake interview.
Day of Evaluation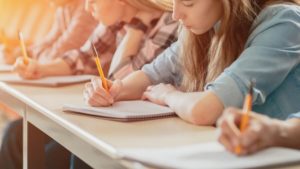 Evaluation sessions are scheduled over the course of one, two, or three days.
Ensure that you or your child gets a full night's rest on the day prior to the assessment. Additionally, you or your child should eat a nutritious breakfast the morning of testing.
Arrive at the scheduled time. You will be greeted in the waiting room and you or your child will be escorted to the evaluation room to begin testing.
Parents and guardians are welcome to stay in the waiting room, although it is not required. The clinician will bring your child to the waiting room at the end of the appointment.
Feedback
Within two weeks of the evaluation session(s), you will review the results of the evaluation with a clinician during the feedback appointment. This is scheduled during the intake process.
You will receive a summary of the evaluation during the feedback appointment.
A full, comprehensive report will be provided four weeks after the feedback appointment.
A comprehensive report includes relevant history, test results, diagnostic impressions, and recommendations.
Talking to Your Child about the Evaluation Process
Children benefit from being told what to expect during their first appointment. You can explain that the people at The Housson Center help children and families by talking to kids, playing different games, and doing activities involving listening, thinking, answering questions, reading, writing, and math.
We encourage you to make a general statement about the experience such as, "We are going to talk to someone about how you are feeling and thinking so we can help you learn and grow. You will most likely play with blocks, talk about yourself, answer questions, read, write, and do some math. All you need to do is try your best."
Comprehensive ADHD Evaluation
An accurate diagnosis is essential to treatment planning and supporting an individual's developmental progress. Symptoms that appear to be attributed to Attention-Deficit Hyperactivity Disorder (ADHD) may in fact be better explained by an emotional or learning disorder, and vice versa.
Our ADHD evaluations are comprehensive in nature in order to ensure an attention disorder is the most appropriate characterization of the individual's difficulties. This assessment process may include the following:
An intake and clinical interview with the child's parents/guardians are conducted to gather developmental and family history, as well as presenting concerns.
Comprehensive test battery
A classroom observation is conducted for students in Prekindergarten through the 4th grade.
Behavioral rating forms are provided to the parents and teachers, as well as the child (depending on his/her age).
Administration of the QbTest, a computer-administered test that objectively measures attention and activity level and provides data related to the symptoms of ADHD. The QbTest is an FDA-approved assessment and is administered in 13 countries and 10 languages.
A feedback appointment with the child's parents/guardians is provided to discuss testing results and to make necessary recommendations and referrals.
A comprehensive report will be provided within four weeks following the feedback appointment.
About ADHD
ADHD impacts a person's ability to concentrate, sustain attention, inhibit impulsive behaviors, and/or sit still. Children with ADHD have a persistent pattern of difficulties with following directions thoroughly, remembering details, ignoring distractions, and refraining from behaving impulsively. Executive functions, including organization, planning, self-control, emotional regulation, and working memory are also impacted. A diagnosis of ADHD is warranted when these behaviors occur regularly, in more than one setting, and impair the person's functioning. It can lead to academic and social difficulties, conflict in the home, as well as impact a child's self-concept.
There are three distinct subtypes of ADHD.
ADHD-Inattentive Presentation includes symptoms such as:
Careless mistakes in work
Distractibility
Avoidance of effortful tasks
Difficulty following instructions, particularly multi-step instructions
An appearance of not listening when spoken to
Forgetfulness
Disorganization of thoughts or materials
ADHD-Hyperactive/ Impulsive Presentation includes symptoms such as:
Trouble waiting his/her turn
Fidgetiness/Restlessness
Over activity, as evidenced by excessive running, jumping, moving around
Blurting out answers and interrupting in conversation
Acting before thinking
Frequent talking
ADHD-Combined Presentation, the most prominent presentation in children, characterizes a child who has met diagnostic criteria in both categories.
Autism Spectrum Evaluation
The Housson Center provides comprehensive evaluations and treatment for individuals diagnosed with Autism Spectrum Disorder and Social Communication Disorder.
Autism Spectrum Disorder (ASD) is a condition that impacts an individual's development in the areas of social communication and interaction as well as restricted and repetitive patterns of behavior, thinking, and interests. ASD is classified as a disorder that presents along a spectrum of symptoms and behaviors of varying severity. Children and adults with ASD often struggle to notice social cues, impacting their ability to develop relationships, communicate with others, and function effectively. ASD typically appears in early childhood; although, it may not be evident until later childhood when social demands exceed a child's limitations. Previously, ASD was considered a set of distinct conditions described as Autism, Asperger's Disorder, Childhood Disintegrative Disorder (CDD) and Pervasive Developmental Disorder-Not otherwise Specified (PDD-NOS).
This assessment includes a psychoeducational evaluation and additional testing measures for evaluating an individual's social and communication functioning. Our clinicians are trained to administer diagnostic tools such as play-based assessments, developmental evaluations, and the Autism Diagnostic Observation Schedule – Second Edition (ADOS-2). Diagnostic observations in social environments or educational settings are incorporated and evaluations are conducted in a multidisciplinary manner involving collaboration among our clinicians. Following the completion of the evaluation, a clinician will provide feedback regarding the test results and offer appropriate treatment recommendations. A detailed report will be provided following the feedback appointment.
Additionally, resources and referrals will be provided, which may include one or more of the following:
Speech therapy
Occupational therapy
Behavioral therapy, including Applied Behavior Analysis (ABA)
Social skills groups
Individual therapy
School placement considerations
Parent training
Family therapy
Psychoeducational Evaluation
We provide comprehensive evaluations to determine whether an attention, emotional, or learning problem is impacting an individual's academic progress. Our diagnostic testing evaluates language-based learning problems, dyslexia, dysgraphia, reading difficulties, math deficits/dyscalculia, attention difficulties, emotional/behavioral, and written expression disorders.
Children may experience a variety of learning challenges that impact reading decoding, fluency, or comprehension. Dyslexia is a specific learning disorder that impacts reading and spelling performance. Its origins are neurobiological. Deficits in the phonological component of language impact a child's accurate and fluent recall of words and decoding abilities.
For students with math weaknesses, it is important to evaluate knowledge of math facts, math calculation procedures, and math-based word problems. Individuals with dyscalculia, have impairment in their ability to apply math knowledge and concepts they have been taught.
Dysgraphia (handwriting impairment) may impact a child's ability to write numbers and letters and generate frustration during the writing process. Written expression disorders impact an individual's ability to effectively convey ideas when writing.
More than 50 percent of students with a learning disorder may have a cooccurring attention, emotional, or behavior disorder. Therefore, it is important to assess attentional and emotional functioning when evaluating a student for a learning disability. Our comprehensive approach allows for accurate diagnosis and effective interventions for learning disorders. Understanding a child's intellectual, academic, and general learning skills help to support optimal outcomes in the classroom.
The Housson Center offers comprehensive Psychological Evaluations in order to provide diagnostic clarification and information regarding personality, behavioral, social, and emotional functioning. Information obtained through a psychological assessment can aid in determining appropriate treatment modalities, treatment goals, and support needs. A typical psychological evaluation involves a clinical interview, classroom observation (if appropriate), and testing of intellectual, attentional, personality, and behavioral functioning. Academic functioning is also screened, and more thorough testing may be recommended.
All evaluations are conducted in a multidisciplinary manner and include collaboration among our clinicians. When testing is completed, the lead clinician will review the results with you and make appropriate recommendations. A detailed report summarizing findings is provided four weeks after the feedback appointment.
Mood, Anxiety, and Behavior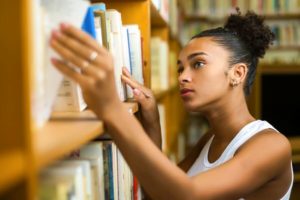 An individual who is experiencing symptoms of depression may appear sad, empty, or irritable for a prolonged period. They usually show changes in their energy level, affect, interests, ability to concentrate, and patterns of sleeping and eating.
Anxiety disorders are characterized by feelings of intense fear or worry that are disproportionate to the situation or experience that triggers them. These fears may be generalized to a variety of triggers daily or be related to isolated or specific triggers, such as separation from a parent, performing poorly in school, or social situations. Additionally, individuals with anxiety disorders may be vulnerable to difficulty with concentration, sleep, appetite, and physical symptoms (such as stomachaches, headaches, and elevated heart rate). The intensity, timing, and duration of anxiety symptoms can vary.
Individuals with behavior disorders have problems with emotional and behavioral regulation. These children, specifically, experience unusual difficulty managing their impulses for their age, sometimes resulting in behavior that violates the rights of others and/or brings them into conflict with authority figures.
Speech-Language Evaluation
We offer comprehensive Speech and Language Evaluations and intervention for preschool and school-aged children. Areas of evaluation and treatment include, but are not limited to, articulation disorders, phonological disorders, language disorders, and social communication disorders. Based upon the needs of your child, an evaluation may include formal and/or informal assessments. Following the evaluation, we will provide a comprehensive report detailing the results and any appropriate recommendations.
If therapy is recommended, an individualized treatment plan will be developed and tailored specifically to meet the needs of your child based on his/her assessment. For this, we are proud to offer both individual and group therapy services.
Individual therapy is offered at The Housson Center as well as at off-site locations such as your child's school (based upon distance). Additionally, social skills groups are offered to meet the unique needs of children with social communication challenges.
We offer Vocational Evaluations to assess current and/or future employability. A typical evaluation includes a diagnostic interview, vocational testing, and skill assessment. Vocational evaluations are conducted in a multidisciplinary manner and include collaboration among our clinicians. After the testing is completed, the lead clinician will meet with you to discuss the results and any appropriate recommendations and referrals. Like other evaluations, you will receive a detailed report that summarizes the findings and recommendations, if applicable.
Please don't hesitate to contact our office if you have any questions. We are here to help!