Often I hear statements from parents such as "the toolbox you made didn't work" or "he/she got MORE upset when I reminded them of coping strategies."
As an LPC who works with a wide age range of children and adolescents, this type of feedback is not uncommon. Understandably for a parent though, it can be quite frustrating when it doesn't seem like progress is being made. It takes time for children to become aware of the root of their emotions and why they are upset. However, once they have achieved this self awareness, they recognize that they might be overacting to what is really a very minor problem. So, why does this happen and how can this thinking be modified with CBT?
What is Cognitive Behavioral Therapy?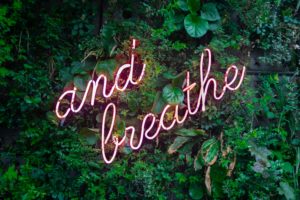 First, it's important to understand what Cognitive Behavioral Therapy AKA (CBT) is and how it works. This therapy is the most empirically validated and researched treatment for individuals with a wide range of difficulties. CBT is commonly used for treatment of depression, anxiety, ADHD, OCD, and even eating disorders.
What is CBT? Briefly, this therapy suggests that irrational thinking contributes to heightened levels of negative feelings (depression, anxiety, anger). These thoughts confirm irrational beliefs that we have about ourselves which perpetuate a vicious cycle of negativity. What CBT also suggests is that refuting these "irrational thoughts" can help pull back the throttle on an individual's feelings, allowing them to tap into coping strategies and view situations more "realistically." Notice the word "realistic," I often find that many individuals (parents, family, friends) strive to convert negative thinking to positive. In our practice, I find that this is not believable for my patients. For example, changing a negative thought from "I'm stupid" to "I'm smart" just isn't realistic. Instead, we try to focus on factual information or something that is believable. This tactic is more effective in improving an individual's feeling of well being. Another form of negative thinking often heard in therapy is "I can't do this". This reinforces a negative thought pattern. I began to notice this type of language in my own family and was astonished to hear my two-year-old saying "I can't do this" or "This is too hard." We hear these words almost daily from patients or their parents. This type of thinking is destructive and can quickly turn to blame or self-critical statements that perpetuate feelings of sadness, anxiety, and anger.
So, how do parents apply CBT at home? Or better yet, how do they effectively lessen the degree of their child's feelings in order to have a productive conversation?
The first place to start this journey centers around self-awareness. No productive conversations can really occur when emotions are high. We can only begin to change what we are thinking and doing when we are aware of what is causing those emotions. The most productive conversations occur when all parties have had time to calm down and can communicate clearly. Another step toward healthy awareness, is to model realistic thinking for our kids and help them practice more "helpful" styles of thinking from an early age. Once self-awareness has been cultivated, active practice can begin. For example, at our house we now practice saying "I can do this with your help" instead of a flat out "I can't" with my daughter.
"Feeling" identification is another important element to help children describe and understand how they are feeling. Labeling feelings for children and helping them understand what is triggering these feelings can increase their self-awareness. As children grow into preteens/teens, they begin to understand the concept that their thoughts impact their feelings and ultimately determine how they will handle situations. By noticing those irrational thoughts quickly, we can proactively restructure our thinking and learn to handle those situations and feelings pragmatically instead of emotionally. Patterns and trends will begin to emerge. They will recognize that "all or nothing" thinking and labeling simply magnifies the problem.
It's never too late or too early to begin developing healthy habits. Often, the help of a third party can be extremely beneficial by adding a different dynamic with a trained mental health professional.